0:00/3:01

0:00/2:46

0:00/3:29

0:00/3:59

0:00/3:51

0:00/2:35

0:00/4:08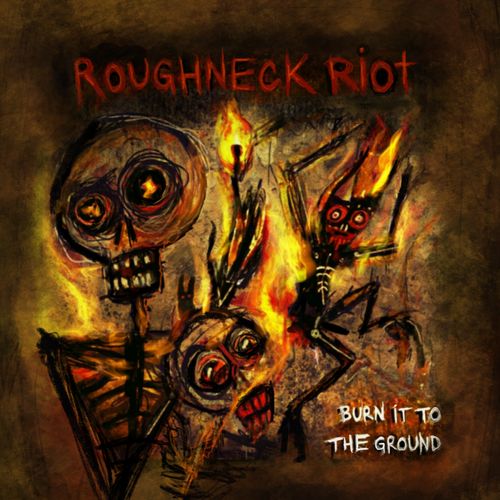 Burn it to the Ground
SBÄM Records
Our fourth album, released in 2022 by SBAM Records. We recorded this with Bob Cooper at The Chairworks in Yorkshire over the lockdown period of 2020/2021. It's our biggest and best release to date, having poured our hearts, souls and bank accounts into it. We're super proud of this release.
"One of the things I love about this album the most is that it doesn't lean on the Irish roots of folk so much like a lot of other acts in the genre, it's not laden with drinking songs either, it's a fresher stand alone punkier sound that makes them stand out strongly against their peers" - Rock Freaks
"Here, the exact right dose of anger meets an excellent degree of experienced songwriting and a general ear for great choruses" - BeerSchinken
"The band are known for their hardcore edge whilst keeping touch with the folk punk sound. The album is well balanced, and the results are impressive" - London Celtic Punks
"through all the angst and beauty of the tracks that follow, the album is in need of repeat spins to capture all the intricacies" - FolkMetal NL
Tracks include:
We're Still Here
Stay Awake
A New Day is Dawning
Don't Count Me Out
Lampedusa
Cognitive Dissonance
Burn it to the Ground
Tired Eyes
We've Already Lost
The Reckoning
No Cure for Us
Fuck's Sake
You can get it on CD or vinyl in our online shop or click the link below to stream it.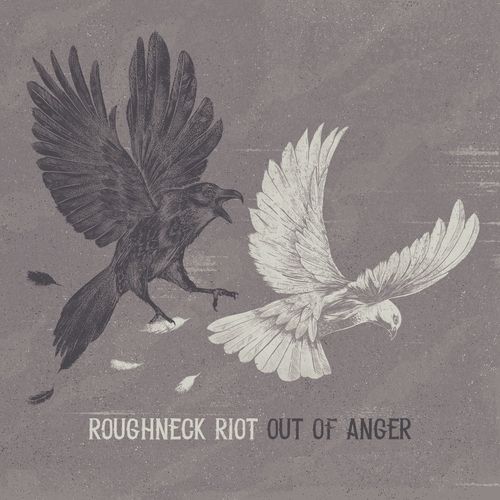 Out of Anger
2014 TNS Records
"On their latest offering, 'Out Of Anger', the band show no signs in changing their sound, and once again serve up 14 perfectly crafted protest songs" - Punktastic
"a no nonsense folk punk romp from start to finish, a biting political satire that addresses xenophobia and social anxiety in the UK" SwitchBitch Records
"Out of Anger is their third album and it is certainly aptly named as it provides a relentless condemnation of injustice and inequality in 21st century Britain. . . In the finest traditions of punk music this album will speak to those who see the perversity of inequality" - Echoes & Dust
"An apt album title, Roughneck Riot's current offering is 13 songs of protest and annoyance. Sitting somewhere between Against Me! and The Pogues, the self proclaimed folk-punk outfit are exactly that - they're songs are as catchy as they are important, and they somehow blend two unique sounds and genres with incredible ease" - Glasswerk
Tracks include:
Animosity
Parasites
Parasites
Resistance
All That We Know
Englands Desperate Liars
Should We?
The Green, Unpleasant Land
Never Silenced, Never Stopped
Each Mans Hell
The Other Side
Need I Remind You...
The Last of Us
Too Late
He Never Came Home
You can get it on CD or vinyl in our online shop or click the link below to stream it.
This is Our Day
Bomber Records 2012
Our second album and first release with the help of a label. This is completely sold out now, but we'll be rereleasing it on vinyl and CD in the near future!
"This is like taking the best elements from your favourite bands, mashing them together in a bizarre punk rock jukebox – the result literally bursts forth with youthful exuberance, and an intensity that will leave others spinning in their vortex" - Louder Than War
"They sit somewhere between the gypsy punk of Gogol Bodello, the folkcore stylings of Jim Lockey & The Solemn Sun and the punk earnestness of Hot Water Music playing NOFX covers. If the combination of all of the above sounds even remotely intriguing to you, then The Roughneck Riot could well be your new favourite band" - Already Heard
Ignorance is Easy
This is Our Day
Waiting to Die
Just Because
Pissing in the Wind
What About Us?
Torn Away
I Won't Live in Fear
No Sense of Human
Same Again Tomorrow
Down and Out
Million Miles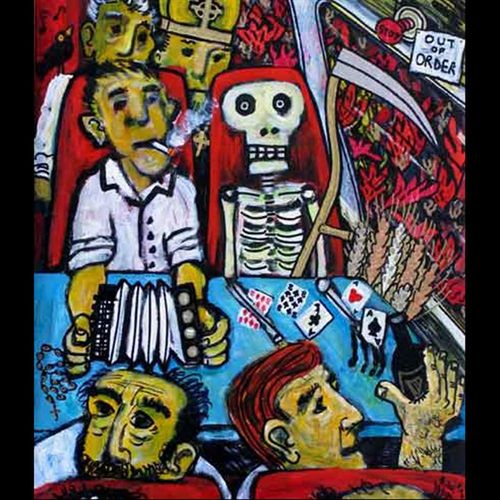 Night Train With the Reaper
2010 Self Released
Our debut release, recorded ourselves in our parents garage. Only hardcore fans will own copies of this. It's not available in any format. Sorry!
"With that classic Pogues-ish line-up (even if no tin whistle is played on the album), it is not strange that The Roughneck Riot sound reminds that of The Pogues and The Mahones. However, when the album is listened several times, other interesting elements come to light, particularly the lyrics, a universe with merges both Pogues' and The Men They Couldn't Hang's worlds" - Celtic Folk Punk
"You really should take the time to hear Roughneck Riot – they create one of the most raucous energetic sounds around "' it's the best, most frenetic sections of The Pogues, with elements of the Clash, crafted songs that allow each instrument the space to be heard and with hollered yet measured vocals" - Louder Than War
Night Train with the Reaper
Ghosts of the Bay
Early Morning, Broken Glass
Mutiny
Need I Remind You Boys, That You're in Hell
Gamblin' Days
Running on Empty
Downing the Days
Travellin' Man
Banished